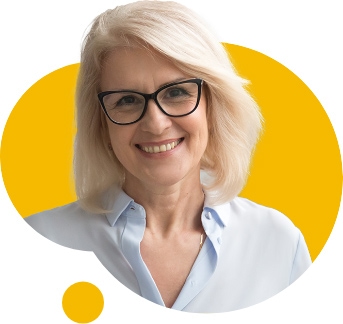 Join our team

of changemakers
A role with Foundations Care. Is a role with purpose.
In order to achieve the best possible outcomes for children and young people, we need a work culture like no other and team of changemakers, passionate about the protection of children, who feel proud to call Foundations Care home.
A Culture like no other
Foundations Care strives for a culture of continuous improvement designed to challenge and empower our people and foster their professional development to result in leading client outcomes.
Our success comes from great teamwork and exceptional individual effort, so we strive to reward collaboration and the pursuit of excellence.
Our growth depends on building deep, long-lasting client relationships and putting them at the centre of all we aspire to do. We are at our very best when our geographies, practices, specialties and client teams work together on our clients' behalf.
We celebrate diversity and inclusion —of culture, of background, of experience and thought —and recognise it as a key to our ability to deliver insightful and creative client outcomes. We recognise the need for our people to balance and integrate their work and personal lives in order to be the best they can be both personally and professionally.
Our leaders inspire and in turn, our people are afforded the opportunity to learn and grow. We retain the relational values that have shaped our culture since Foundations Care's inception, and we relish our heritage as one of the industry's longstanding thought leaders and trusted partners.
Our values serve as a compass for our actions, decision and behaviours. The company exists to serve the needs of the community and individuals through:
Working with Foundations Care, you'll make a difference in the lives of vulnerable children and young people, families and communities. You'll also be able to access a range of benefits to ensure your career with us is personally fulfilling and rewarding.
Salary packaging
Salary packaging allows you to pay for certain expenses before tax is taken out of your earnings. This reduces the amount of tax, helping you make the most of your income. At Foundations Care, you can package up to $16,040 each financial year.
Employee Assistance Program
The Employee Assistance Program (EAP) provides confidential counselling and support to all Foundations Care staff. This free program helps employees identify, explore and manage issues that impact their lives, both work-related and personal.
Family-friendly environment
When you join the Foundations Care team, your family becomes an extension of ours. We recognise the importance of work-life balance and have developed a flexible culture to support this.
Career & personal development
Our Development model helps you achieve the skills necessary to perform your role while moving your career in the direction you choose.
Join an organisation dedicated to making out-of-home care the best it can be. Contact our team today about your next move.
Start your foster care journey today
Our foster carers are everyday people like you. And with the support of our experienced team, you too can make a positive difference in a child or young person's life.