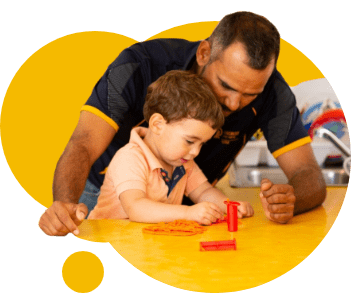 Across Australia, there are almost 50,000 children and young people who are unable to live at home. These children may be at risk of harm at home, have experienced abuse or may have families that are unable to provide suitable care for them. Foster care provides safety and support to help these young people grow and thrive.
Why

do children need foster care?
There are many reasons why children come into foster care. They may have experienced neglect, abuse or trauma and need a safe and supportive place to call home.
Not all children or young people in care have suffered abuse or experienced neglect. Poor health, social isolation, disability and financial hardship can often mean families struggle to adequately meet their child's needs, and in this situation many children are entered into foster care to better support their educational, health and developmental needs.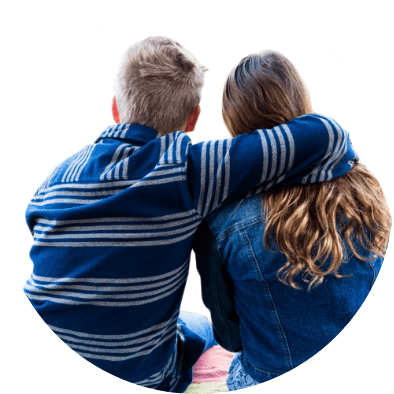 How

does foster care help?
We believe that every child and young person needs and deserves a safe and supportive place to call home.
Foster care can provide short and long-term support, helping families cope and get back on their feet or for many fostering provides ongoing, permanent care to those children or young people who may not be able to reunite with their birth family.
Reuniting children and young people with their families is always going to be the desired goal based on biological science.   However, sometimes returning home is not in the child's best interests, in cases like this foster care placements focus on developing permanent, stable and thriving homes for children and young people where there is the support they need to heal and grow.
At Foundations Care, we aim to support the unique needs of every child. Where possible, we match children with carers who share their cultural and linguistic background. Through our casework team, we support carers so that children and young people stay connected to the languages, cultures, religious practices and kinship ties that are important to them and to their families.
We offer five types of foster care to meet a range of needs. As a foster carer, you can choose the placement type that works for you—from a few nights or weeks, or until a child reaches adulthood.
Respite care gives foster and kinship carers a short break. Respite care can happen through regular, planned visits or be arranged when a foster carer needs some time away. Care can be provided for a few hours, a weekend or even a few weeks.

Emergency placements offer a safe place for children to stay at short notice. Some children will need this when they first come into care or if they're transitioning into longer-term placement. Other children may have experienced abuse or trauma and urgently need somewhere to stay for a night or even a few weeks.

Short-term placements provide a safe and stable environment for children until they can be reunited with their family. Placements can be for as little as two weeks and up to two years.

Kinship care is provided by a relative, a close friend or a member of a child's community. Kinship carers help children maintain important connections with their family, culture and community. For Aboriginal and Torres Strait Islander children, a kinship carer may be another Indigenous person from their community, a compatible community or the same language group.

Long-term placements provide a stable and permanent home environment for children until they reach adulthood and are ready to live independently.
Start your foster care journey today
Our foster carers are everyday people like you. And with the support of our experienced team, you too can make a positive difference in a child or young person's life.