NAIDOC stands for the National Aboriginal and Islander Day Observance Committee. It is a significant week in the Australian calendar, and an especially important one for many Indigenous communities around the country. It is a week to celebrate our culture and heritage, commemorate our history, unify our communities, and to share with the rest of the nation.
We're proud to announce that the 2023 National NAIDOC
Week theme is For Our Elders.
Across every generation, our Elders have played, and continue to play, an important role and hold a prominent place in our communities and families. They are cultural knowledge holders, trailblazers, nurturers, advocates, teachers, survivors, leaders, hard workers and our loved ones. Our loved ones who pick us up in our low moments and celebrate us in our high ones. Who cook us a feed to comfort us and pull us into line, when we need them too. 

They guide our generations and pave the way for us to take the paths we can take today. Guidance, not only through generations of advocacy and activism, but in everyday life and how to place ourselves in the world.
We draw strength from their knowledge and experience, in everything from land management, cultural knowledge to justice and human rights. Across multiple sectors like health, education, the arts, politics and everything in between, they have set the many courses we follow.
The struggles of our Elders help to move us forward today. The equality we continue to fight for is found in their fight. Their tenacity and strength has carried the survival of our people.
It is their influence and through their learnings that we must ensure that when it comes to future decision making for our people, there is nothing about us – without us.
We pay our respects to the Elders we've lost and to those who continue fighting for us across all our Nations and we pay homage to them.
In 2023, how will you celebrate For Our Elders?
*Sourced from the following link: Click Here

Upcoming NAIDOC events in your area:
Maryborough NAIDOC Family Fun Day 11/05/2023

Caboolture

NAIDOC

Community

Flag

Raising

Ceremony

01/07/2023
 Quilpie

Shire

Gallery

Indigenous

Exhibition

02/07/2023
Ipswich

Naidoc

Week

Poster

Exhibition

03/07/2023-18/07/2023 

Gold Coast Titans NAIDOC Community Event 05/07/2023 

Mackay NAIDOC Family Fun Day 07/07/2023

Beechboro

WA

–

Kura

yeye

boorda

Boordiya

(Past,

present

and

f

u

t

u

r

e

elders)

25/05/2023

3.45pm

to

27/06/2023

Seville Grove WA – Naidoc Festival 07/06/2023 – 04/07/2023 

Perth

WA

–

Noongar

inspired

scratch

art

01/07/2023

–

15/07/2023 

Joondalup WA – Naidoc Week Opening Event 03/07/2023
Culture corner:
 Did you know?
NAIDOC Stands for National Aborigines and Islanders Day Observance Committee
NAIDOC, is a committee responsible for organizing national activities during NAIDOC Week
Back on Australia Day on 1938, protestors marched through the streets of Sydney about the status and treatment of Aboriginal and Torres Strait Islander Australians.
This

protest

was one

of

the

first major civil rights

gatherings

in

the

world

and

known

as

"Day

of

Mourning".
Form and  Symbolism of  the Aboriginal  Flag  and  Torres Strait Island    flags.
 

Black represents the Aboriginal people of Australia.
The yellow circle represents the Sun which is considered to be the giver of life and the protector.
Red represents the red ochre used in ceremonies and Aboriginal peoples' spiritual relation to the land.
*Resouced from: Click Here

The white five-pointed star symbolises peace, and the navigational importance of stars to the seafaring people of the Torres Strait.
The five-pointed star also represents the five distinct language and cultural groups of the region.
The deep green stripe represents the land, the black stripe is for the people, and the blue is the colour of our seas. 
*Resouced from: Click Here
What went down: Western Australia
On Friday the 12th of May our Western Australia office held a Mother's Day Self Care morning tea. We learnt about how important self-care is and we shared with each other on what we do for self-care and also came up with some new ideas on how we can include self-care into our everyday lives. Carers each received a goodie box with some self-care items, ready to take home for a mini pamper session! We really loved coming together and having this  time with you all and ensuring you feel supported and nourished to continue to do the amazing work that you do every day.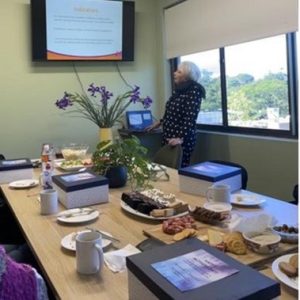 Happy birthday
to all of our community who have birthdays July, August and September! 
My dad is like the stars, Somehow, he's always there.
My dad is someone who will always help,
Who shows support and will always care.
 Happy Father's Day to all Dads.
19th to 25th August 2023
 What went down: Queensland
Foster and Kinship Care Week was rolled out QLD wide to say thanks to more than 6,000 foster and kinship carer families in Queensland for their dedication and commitment.
There were various activities around the state that carers were able to attend, including our first event held in Beaudesert, which was a hit! Thank you for opening your hearts and homes to children and young people in need.
What new: Legislation
Queensland Carers: Click on the link for up-to-date legislation updates:
Western Australia Carers: No changes to Western Australia legislations this quarter.
Whats new: Training
If you would be interested learning more about Fostering Growth Training, please contact your Caseworker.
Resources:
On the web
Ask Izzy is an online directory of more than 400,000 community services across Australia.
Ask Izzy is free and simple to use, and it lists a
broad range of services, including parenting support, drug and alcohol services, homelessness services, and emergency relief.
Ask Izzy is useful for anyone looking for support, but it's also a valuable resource for professionals who work with people in need to connect them with help.
If you, or someone you know, needs a helping hand, a search of Ask Izzy can connect you to a community service nearby.  
Click Here!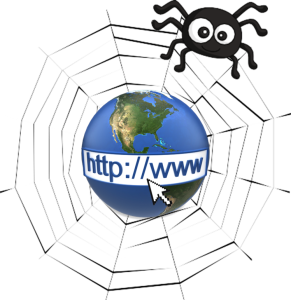 Resources:
What is ACCS

Carers with children under care arrangements in Queensland are eligible to receive additional financial support through the Additional Child Care Subsidy (ACCS) (child wellbeing).
ACCS is a top up payment in addition to the Child Care Subsidy (CCS).
Ask your Caseworker for additional imformation or

Resources: Grandparents Line.
Grandparent, Foster and Kinship Carer Advisers can help you and your
family while you adjust to your change in circumstances.
They can tell you about payments and support
services., information about
Medicare, Centrelink or Child Support. They can also refer you to federal, state and community services in your area.
Call 1800 245 965      or Click Here!
Kids Korner:
Sport
Have you ever thought of trying  Gymnastics?

Gymnastics classes are a great way to get you moving, enjoying a fun team environment and burning off some excess energy.

Gymnastics builds the foundation for strong, active and confident young people. Start your gymnastics journey now!

Check out the links to the right to find out more:
Spot the Difference:
Can you spot the 10 differences between the 2 pictures below?
What's Cooking:
Octopus Pizza
 Ingredients
1 store bought pizza dough
1/2 c. pizza sauce
1 c. mozzarella cheese (for the head) sliced black olives for the tentacles and eyes (may be substituted with green peppers slices, mushroom slices, etc)
4 slices pepperoni (for the eyes)
Instructions
Preheat the oven to 425 degrees. Line two baking sheets with parchment paper.

Divide the dough in half. Each half will make 1 octopus.

Divide the dough again. Shape half of that dough with your hands into an oval shaped for the octopus head. Using the other half, cut into 8 strips for the tentacles.

Place the dough head on one of the baking sheets. Place the tentacle pieces along the bottom half of the head, gently firming the dough down.

Bake for 6 minutes.

Remove and cover the head and tentacles with pizza sauce.

Spread out the cheese evenly on the head and place the sliced olives on the tentacles. Add the pepperoni and olive eyes.

Bake another 6 minutes and then broil for 3 minutes or until nice and brown